Humanising Health
A nurturing process towards integrating technological advancements and social development with the healthcare industry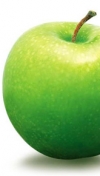 The Essence Of Health…
As the proverb goes "An apple a day keeps the doctor away"; but, beyond mere apples, this old saying imparts the wisdom of preventive healthcare – that staying healthy helps prevent illness, that health supplements can help one stay in prime condition, and that life can be lived to the fullest when not encumbered by sickness. And it is this wisdom that forms the core of Appeton's health supplement philosophy. It is because of this also; Appeton is gaining immense recognition as a trusted household name, offering safe, high-quality and effective healthcare products.
Applying a unique combination of industry expertise and solutions with the right concept, we strive to bring the best in quality to all those we come in contact with. In today's healthcare business environment, with continuous increase in competition and accelerating change, we remain firm in our quest of fulfilling demands for quality healthcare products at competitive cost. We pride ourselves in continuing to improve the quality of life for people everywhere and help them enjoy longer, healthier and more productive lives.
Thus, we are committed to initiating various technological innovations, all of which serves as further foundation for product development, industry growth and long-term quality assurance. This innovation to produce better healthcare products is based on Kotra Pharma's philosophy, "Humanising Health", a nurturing process towards integrating technological advancements and social development with the healthcare industry.